DELEGATE'S APPLICATION FOR GLOBAL RESET FORUM
This is the application form for every delegate wishing to participate at the Global Reset Forum to be held on May 21-23 2021 in Ankara Turkey.
It takes 24 hours for the application submitted to be reviewed and approved. The delegates are responsible of paying the participation fees to be confirmed for the event.
THEME:
"Youth Critical Review Of The SDG Agenda 2030 Of The United Nations"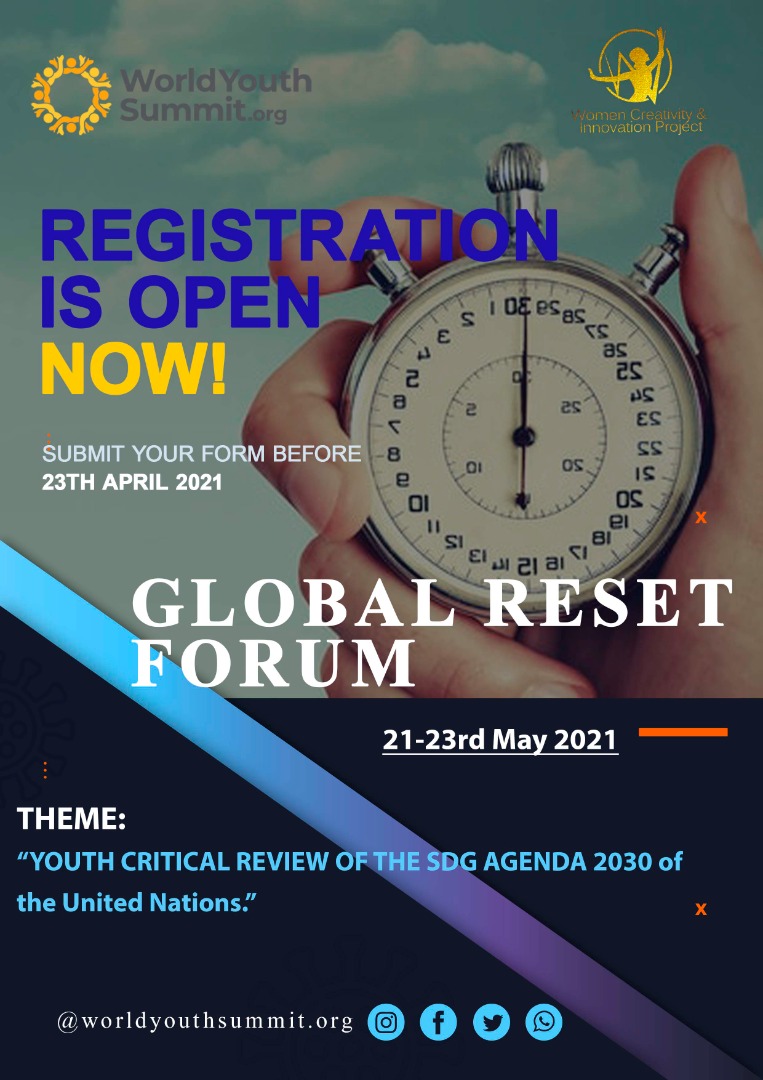 GRF Delegates Registration Form
Please fill below form: